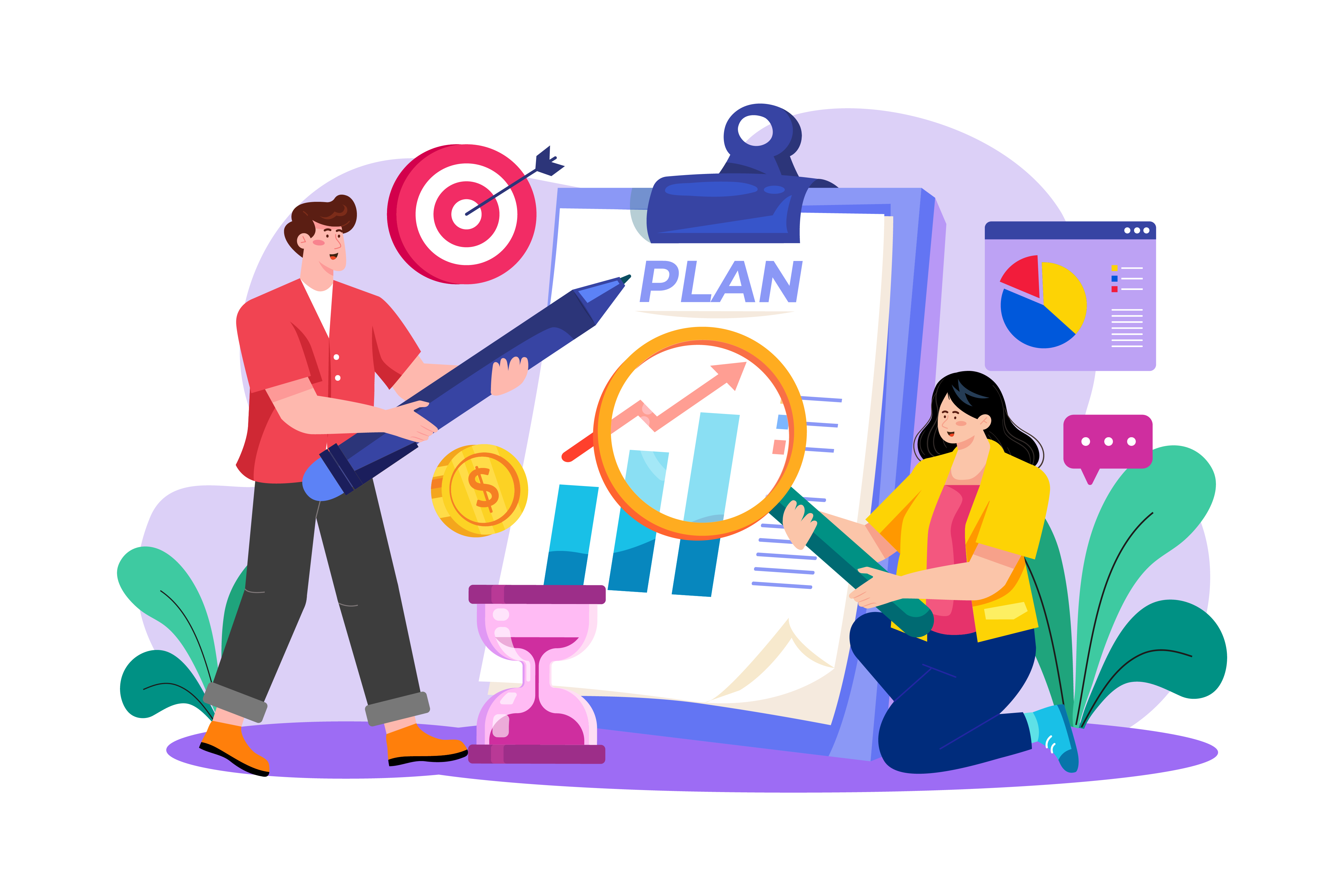 Real-life strategy to reach your goals.
Every business deserves the best talent, no matter its size. That's why, in 2014, Zedrick Gilo and Antoni Fernandez set out on a mission to make staffing services accessible to everyone. They started small, working from home and building a team of contractors for work-from-home positions. But they didn't stop there. With each successful placement, they grew their contractor workforce and expanded their client base to include some of the biggest names in the business.
Fast forward to today, and Andvaris is a nationwide staffing powerhouse serving small and Fortune 500 companies. We've come a long way since those early days, but one thing remains the same: our commitment to providing the highest quality staffing services to businesses of all sizes. So whether you're a small startup or a global giant, you can trust Andvaris to deliver the talent you need to succeed.
We strive for diversity across the globe
Technology and automation are the keys to unlocking the full potential of staffing. That's why we've made it the heart of everything we do. We've harnessed the power of automation to keep our talent pool engaged and responsive to find the best candidates faster than anyone else.
While most staffing companies take 40+ days to fill a position, we've cut that time down by a whopping 25-30% on average. This means you won't have to wait long for the right person to come along.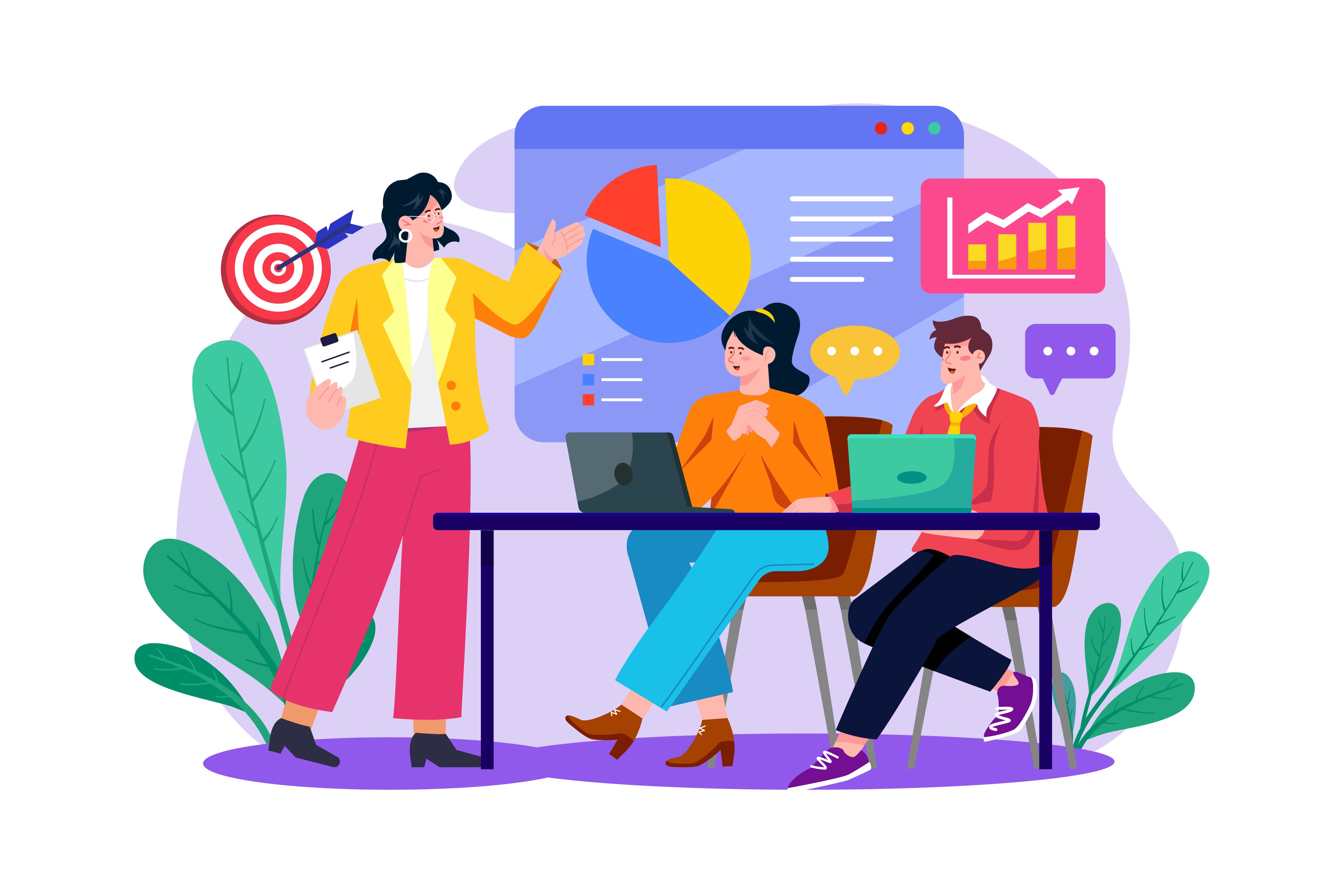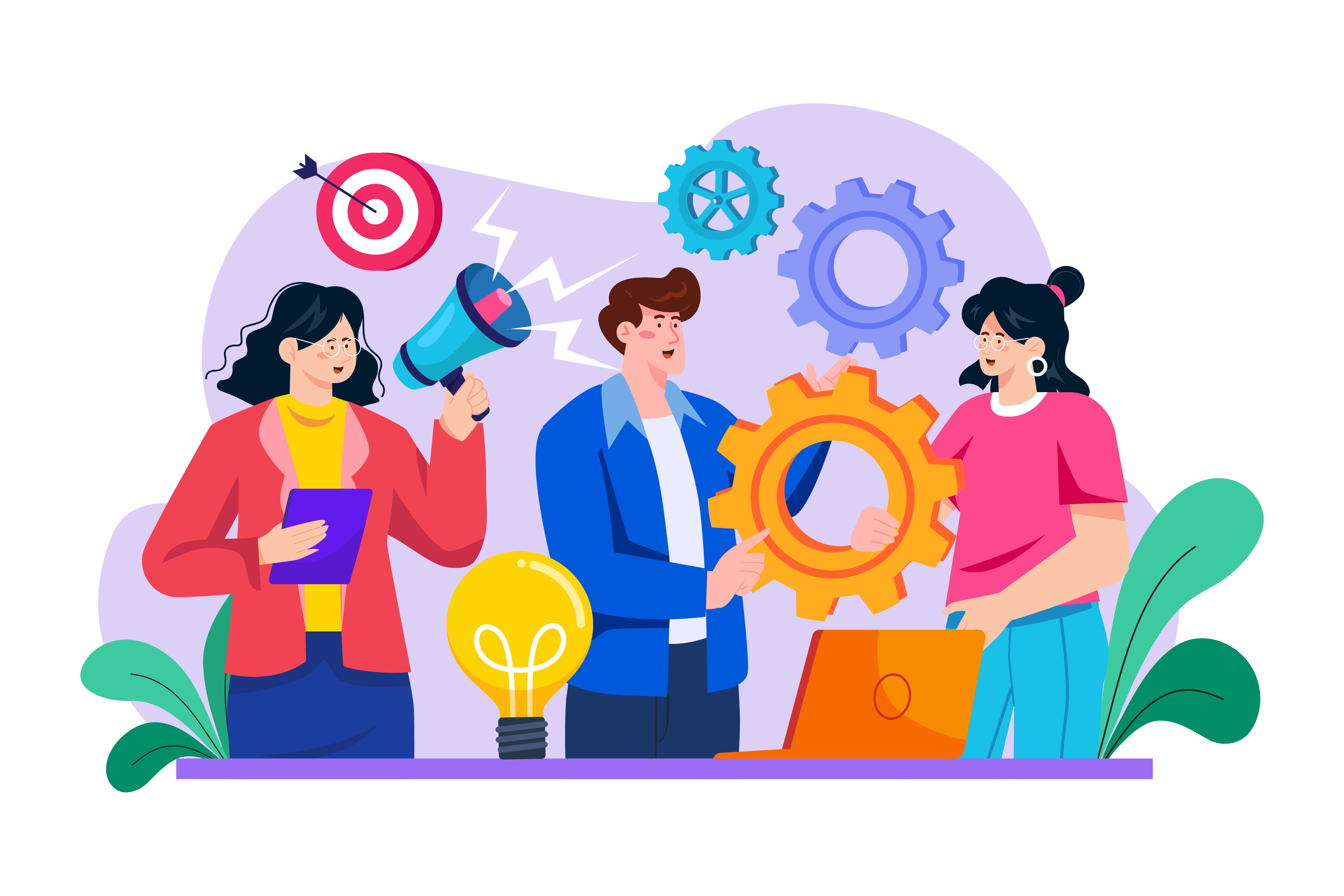 Real-life strategy to reach your goals.
The key to finding the perfect candidate is a comprehensive selection process. That's why we've designed a process that combines multiple layers of assessment, screening, and interviewing to identify fit and skills in our candidates.
Our selection process starts with assessments that measure a candidate's aptitude and abilities, followed by phone or video screening to gauge their communication skills. But we don't stop there. We also conduct behavioral interviews to understand better how a candidate will fit within your organization and their ability to excel in the role.
Once we've identified the best candidates, we take it further by conducting a drug screen, background check, and client-specific orientation, depending on the client's specific needs. By doing this, we can ensure that the candidate is fully prepared to excel in their role and meet the client's expectations.
Engaged candidates per month
We strive for diversity across the globe
We celebrate diversity and are thrilled to be a certified minority-owned company. This allows us to tap into a vast pool of talented individuals from different backgrounds and perspectives, bringing a unique and valuable perspective to our client's workforce. Embracing diversity is not just a goal. It's a core part of our mission. Join us in building a more inclusive future!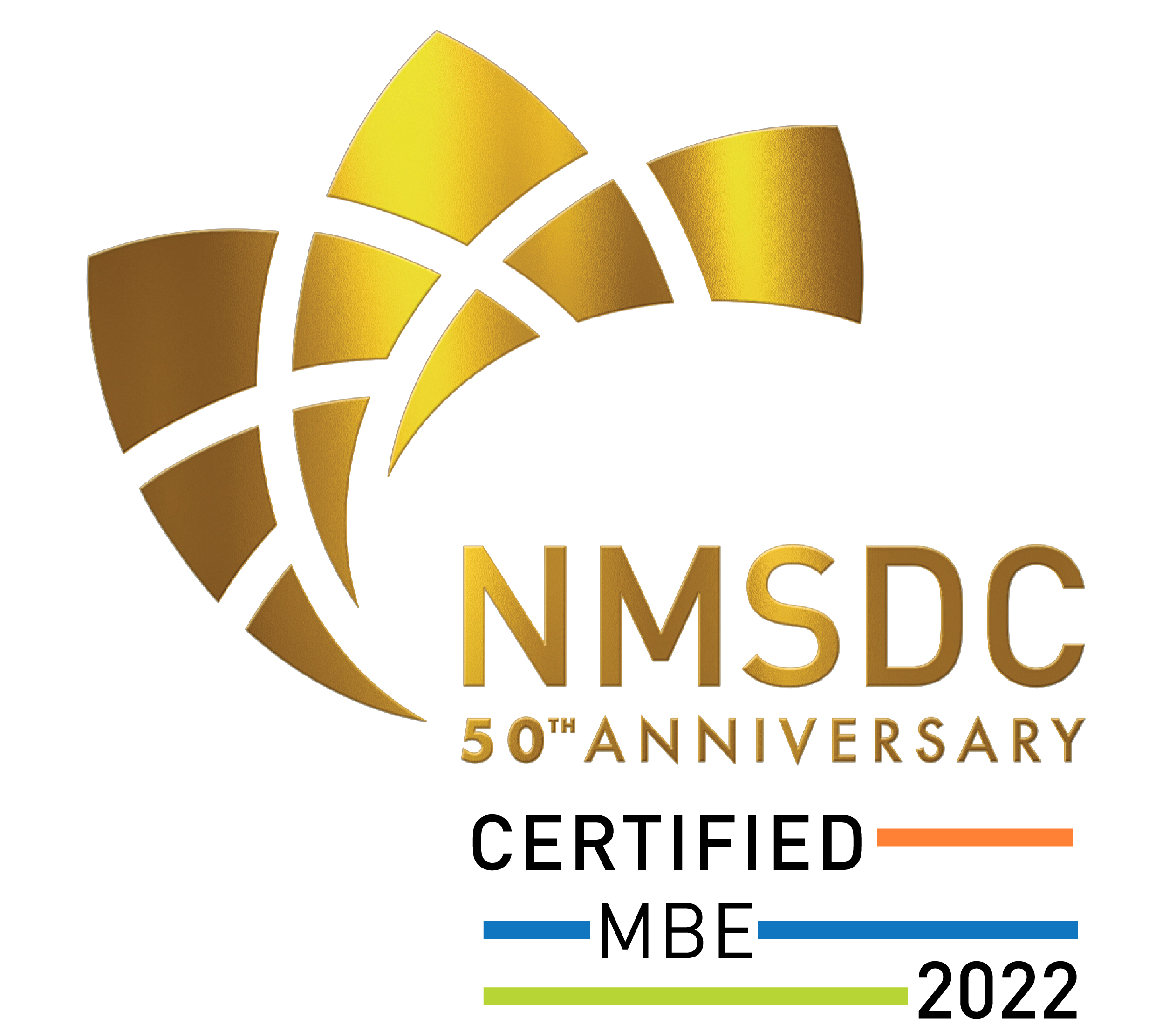 Our management team is a dynamic group of experts who bring a wealth of knowledge and experience to the staffing industry. They have a proven track record of success in building and managing teams, identifying top talent, and driving growth for our clients. Their deep understanding of the industry and their passion for excellence enable them to create customized staffing solutions that meet each of our client's unique needs. They are dedicated to building long-term partnerships that drive results and deliver value to your business. With their leadership, we're confident that we can help you achieve your goals and exceed your expectations.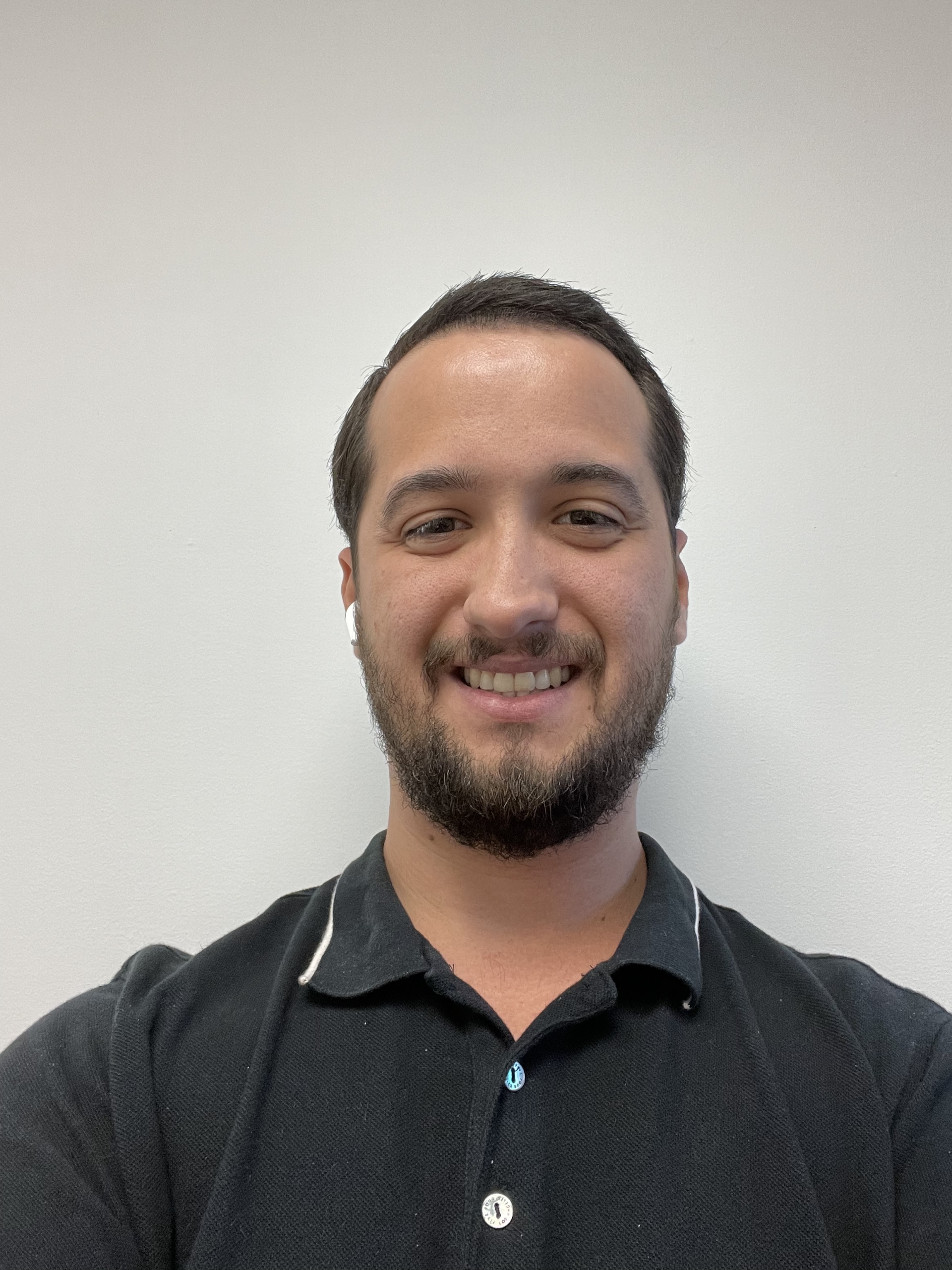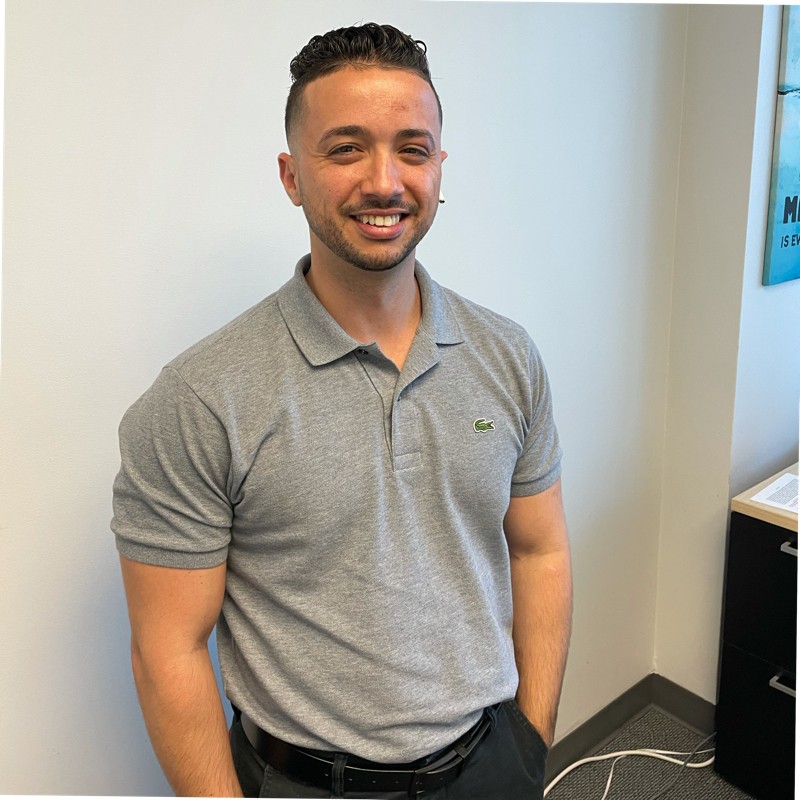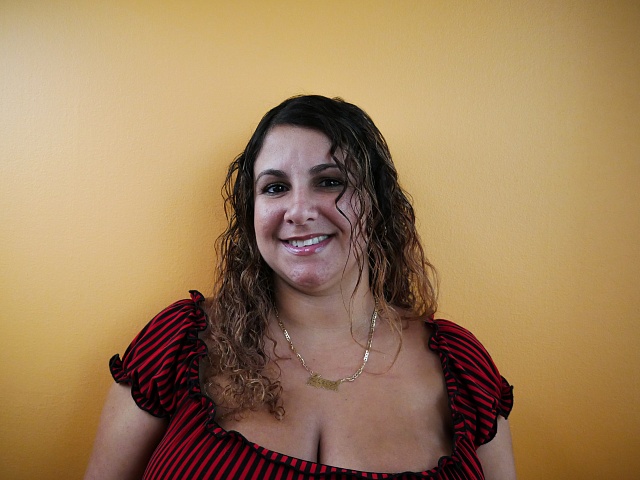 Frequently Asked Questions
Frequently Asked Questions by Employers
What is your selection process?
andvaris
2022-11-30T16:58:09+00:00
Our selection process is a combination of phone screening, assessments, interviewing to identify skills, a behavioral interview to identify where the person would be the best "fit," and reference checks. Then, a drug screen, background check, and/or client-specific orientation are performed depending on a client's specific needs.
Frequently Asked Questions by Job Seekers
Do you offer coaching prior to my interview with your clients?
andvaris
2022-11-30T17:35:33+00:00
Yes. We will do everything we can to set you up for success.
How can I get to the top of your call list?
andvaris
2022-11-30T17:22:05+00:00
Call your recruiter once a week and let them know if anything has changed in your job search.
If I don't accept a position offered to me, will you call me again?
andvaris
2022-11-30T17:21:04+00:00
We understand that only some positions offered to you are going to meet your needs. However, we will consult with you to set reasonable expectations about the jobs available within the context of your goals and experience.
How long do job assignments last?
andvaris
2022-11-30T17:12:41+00:00
The length of our assignments is based on the needs of our clients and whether the position is temporary, temp-to-hire, or direct hire.
Do I have to call you when my assignment ends if I want another job?
andvaris
2022-11-30T17:12:17+00:00
Yes. We want to know whenever anything changes in your employment situation. This ensures that we can effectively help you find another position.
How often should I contact your office?
andvaris
2022-11-30T17:10:32+00:00
We recommend a weekly call to inform our recruiters that you are still actively seeking work or if anything has changed in your job search.
How do I get a job?
andvaris
2022-11-30T17:09:53+00:00
Once a recruiter contacts you, the process begins.
How do I get paid?
andvaris
2022-11-30T17:09:15+00:00
Andvaris pays a direct deposit on a weekly basis. You will receive your first paycheck on the following Friday and every Friday thereafter, as long as you work on an assignment at one of our client companies.
Do I have to pay for your services?
andvaris
2022-11-30T17:02:32+00:00
No. Our services are free to all job seekers.
We Generate Results for Our Candidates
We generate results for our customers
I have been working for advaris for about 9 months and they are awesome I'm so glad I came across this company it has made my work from home experience great

Haven't had any issues with this agency since I've been hired.

After applying and being offered the position, they made the transition effortlessly easy. They done their part and allowed me to do mine in my new position. I sometimes forget I am even hired through them bc they do not bother you, they only send out email updates when times approved. I'd say for me, they are phenomenal

When I have applied to a job and I became hired. Andvaris staff treated me like a queen, very respectful, professional, the best attitude they could have. I had a very pleasant experience. Whenever I had a question they were there for me.Thanks a lot Andvaris 🙂💯

Had the pleasure of working with them for over a year. On every level, this agency exudes professionalism, and most importantly, concern for any potential issues. Looking for an employment agency, please look no further!!!

Andvaris is truly "The People Company". I enjoy being on the team. I have had a few minor issues and currently battling covid . The team has amazing empathy and really wants you to grown and win in the position you are in. From the recruiter that is assigned to me all the way to hr. This has been a pleasant experience. This is my first time working with a staffing agency and I am honestly happy in all areas. Go Andvaris!!

Very professional and informative.

The best staffing company In Florida, great customer service, I had an issue and between Andvaris and the. Client they fixed it and made it all better for which now that's Love right there , thank you soo much Andvaris and a huge shoutout to my recruiter Francisco who leaded me in the right direction where to start the process 😇⭐️⭐️⭐️⭐️⭐️🌟🌟⭐️⭐️⭐️⭐️⭐️⭐️⭐️

I love the staff at Andvaris they are dependable , kind and responsive! they made sure I was up to date in the entire hiring process. during the time I was under so much stress and was desperate for work , they just came and rescued me ! within a week I did an interview and got the job ! it was amazing ! i highly would recommend this agency for anyone in search and need of hiring services or trying to get staff for their personal company.

Awesome people and industry

Flexible hours, knowledge huddles and great teamwork

Wow! Andvaris is wonderful, they really care about their agents and go above and beyond to assist their agents with solutions! Highly recommend!

Very helpful and very professional. They offer help and "how to's" on just about every step, and if you get stuck they are just moments away online or Phone. Definitely staying with them.

Andvaris is a team of professionals that are responsive, helpful and goes the extra mile to ensure you're being taken care of. Your questions are answered promptly and support is always there when needed.

Before I worked as a support specialist, I was an agent under Andvaris. They have been so wonderful to me and have helped me with most clients I used to service. They respond very quickly with any issue I had. I am very proud to now work as a support specialist for a company that has helped me and cared for me. I couldn't be happier with the level of professionalism and quality they deliver. Thank you!!!

Andvaris is the best company to work for. They answer all your questions right away. The company will exhaust all options when helping a csp with any problems that may arise personally or technically. I am proud to be a team player with Andvaris. I wil continue to strive for Andvaris to be Great!!!!!! Also for inquiring minds , this company is NOT A SCAM!!!! If your looking to work from home Andvaris is the best company to work with.

Great company to work from home with.

Multiple client options to work from home, you are a 1099 Independent Contractor, ability to schedule your own hours after certification, first part of training is not paid, paid bi-monthly,

Really flexible hours to work when you can work and very great company to work for! They have many opportunities always coming in.

Easy to get hired as an Independent contractor, no interviews, just training courses for the job you applied to do. Very self-paced at the beginning.

Andvaris payson time, very professional, and this company has great communication resources when you sign up with this company for client programs.

I would recommend Andvaris because of the IBO. They are always there to assist.As a matter of fact, I have recommended several family members to go online and setup an account. I have been working with them for about 2 months now and I won't EVER go back to a regular 9-5 or physical job!!! It gives me the work/life balance that I need and I can pick MY hours that I want to work, something that I haven't been able to get at any job!! So grateful for this opportunity!! It's an awesome and very helpful company. Amazing work and very friendly. Always available to help with any questions. Helps with every step. I would recommend this opportunity to anyone 100 percent 👍😊😎 Andvaris is great! They have all the resources anyone would need to get started.

So far I am happy ... I am going on live call so we shall see... It's a true blessing from My Lord Jesus to be working at an awesome company, thank you Andvaris for all you do.

Well, I just recently passed all my assessments and enrolled in my Opportunity, but so far I am very impressed. Whenever I ask a question it is answered promptly and they are all super friendly. I can't wait to be able to access my training. I am very excited.

I love being apart of the Andvaris team. They are very helpful when it comes to making sure you are successful. This is the best legit work from home team that I have came in contact with. I would recommend them to any and everybody. Thank you Andvaris for all your help and dedication to make sure the team remains outstanding.

I am new to this so I don't know much but it seems to be ok, just expensive to get started

I have found this experience at this stage in my life, to be a great second chance. There has not been any encounters with any one that's not been pleasant and refreshing. Geri R and Anthoni are very kind, professional and a wealth of knowledge. They both create atmospheres that makes learning easy.

Andvaris supports my business needs and provides a community of other businesses like mine to discuss important topics. Andvaris has made my work from home experience the best. The administrative staff help with the administrative things while I can focus on working and growing my business. Go Andvaris!!!

It is great... lots of help for any question, also very nice people.

Excellent way to work from home and choose your hours.

Great company to work for evceryone is nice and courtous and helps everyone

It's a great company to work for, any questions are answered quickly. Several clients to choose from.

The best place to work, and amazing support!

i have been working here on and off for a full year now and they have been extremely nice and caring, this is a change of pace from my last ibo. im glad to be part of this work from home team and they will work with you

So glad that Andvaris invited me to join their team. I get to work right at home, set my on schedule. Andvaris is great to work with, they answer and help resolve and issue/questions I have.

Thank you Andarvis Staffing! Getting this job with Andarvis Staffing was such a blessing for me. The software tools are user friendly and welcoming, and Antoni Fernandez did an excellent job with on-boarding and training.

Awesome job awesome people

Antoni was amazing and helped me through every question. This company is great!

first employer that ive ever worked for that made me actually feel like a person and works with me and answers questions without getting frustrated. thanks everyone!

Antoni and Zedrick are wonderful!! They help you every step of the way when it comes to starting a work from home job!! Keep up the good work guys!!

New to the whole work at home thing but I have been impressed with how the guys from Andvari's responds to everyone's questions. I honestly don't know how they have time to get to everyone but they have been doing it. I also have noticed how other agents will jump in and help when they can that is awesome to be part of .Think I found a great place to start and to grow. Thanks you guys for all the help !! You have made a new adventure less stressful for me and to a lot of other people also I'm sure.

Great Crew and Team: Very professional and thorough. Andvaris really has everyone's best interest. I am happy to be a.part of this establishment.

They are so helpful. They respond quickly and very nice!

Arise help service is always helpful when I have a issue with the system. Coming upon this job was one of the brightest things I have done thus fare.

Great company doesnt hound you, but guides you the best they can, are responsive and tries to help. pay is always on point, and its fairly easy to contact someone. Been here for about 8 months now no complaints really. just dont be afraid to ask question for things u need or dont know

Very pleasant helpful the team is so helpful we are a family once your in you dont want to leave at all. Antonio and zedrick are really awesome down to earth willing to help you succeed Im speechless how good they are.... thank you for everything you have done.... Go Team Andvaris love you all....

I had some issues getting started with getting the correct computer but Antoni was great support & help through the process of finally getting the correct one. He is very helpful kind understanding & I think he's great to work with & for. I think this is a great opportunity to work from home.

Great group of people, very helpful in many ways. I look foorward to doing more work from home with Andvaris Arise.

I'm looking for a job were I can work from home like ur your review

Have worked for Andvaris Virtual Solutions since February 2019. They are straight forward and to the point. Pay very close attention to details so you understand how it works and how you can make great money working from home. Antoni and Zedrick are great at responding to your questions and messages. They will do everything they can to help you succeed so they succeed too.

Antoni and Zedrick are amazing dedicated individuals! They are always there when I need them and answer all of my questions in an efficient timely manner! I have secured an amazing job opportunity because of Antoni's thorough information about the opportunity and successfully signed all required paperwork thanks to Zedrick! Thank you so much you guys rock! 😊

Wonderful training skills and materials!Antoni was such a great instructor. Thanks for putting up with all of us and staying late to do so!

That they are good people. I like the view and the way things look. Also the people are very understanding and very very nice.

Awesome and always there to answer any concern.

My experience with Andvaris Arise IBO has been nothing but positive. I look forward to working with them for many years to come. The sign up process was easy, background check, selecting who I desired to work for was all an easy process. Taking the assessments to work for a particular company was thoughtful. I love it here! Kind Regards.....Faye Veloz

Andvaris was very helpful when I first started out answering questions and guiding me in the process. I had read a review myself of them months ago, for curiositys sake. The review said that Andvaris did not pay their agents....on time and maybe delayed quite a bit. I have not found that to be the case,, They have been right on schedule since I started in mid may 2019 and that was almost four months ago and I expect that to be the case moving forward. Even today they answer questions from agents quite promptly, I do appreciate that

Andvaris Solutions is the best company to work with. They are legitimate and the hiring process is so simple. I have worked with another IBO company and they were the worst.

Andvaris is such an authentic company. They're helpful, informative, resourceful, inspiring...all the things you need in a company. I also admire the fact that they never make you feel like you have a dumb question. They welcome all question and concerns because they truly want to help you succeed. I 100% recommend them. Enrolling with this Arise platform call center was a pleasant experience thanks to its personable operations manager! I
totally recommend joining us - 100% total!!! They are a great IBO to work for. Helped me pick the right client, helped me with getting the computer set up. Would recommend them for sure Excellent IBO! Very down to earth and personable approach to helping you get started with the right client. They're always available or return calls quickly to answer questions and assist with any training questions. Highly recommended! they are a great IBO to work with i always get answers quickly and issues are resolved fast